I am linking up with SkinnyMeg again this week for Workout Wednesday...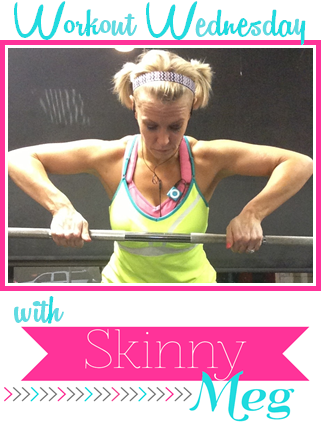 And also with Erin for Weigh in Wednesday!
One of my favorite bloggers,
RER,
recently posted about Tabata workouts. I was intrigued. Basically it's a very short high intensity workout. It meets all the requirements for a high intensity workout, without any crazy equipment and is super quick. Here is an example of one routine:
As you can see, the only things you need are a chair, and a wall. Perfect for doing a quick workout at work, home, even when traveling.
You can also check out this
Tabata timer
! Set it up for your quick workout, and it lets you know when to stop and start. Now there is absolutely NO excuses for not working out!
As for as my weigh in this week- not good. At all. Awful, actually. I'm almost back up to what I was when I started this journey. That is pretty embarrassing. I am retaining water really badly right now so I know that adds a few lbs, but not 210 worth. Ugh.
Have you tried a Tabata workout? What did you think?