As new year's eve quickly approaches, many will be posting some resolutions for the new year. I came upon this site of
25 new year's resolutions every person should make
, and I really liked it. Some of the items mentioned do not apply to married folk, but the following really stuck out to me. I want to concentrate on these this coming year:
3.
Leave the country. If you don't have money, look into doing charity work abroad. Some programs will sponsor you.
- I hope to take Drew somewhere this year. We'll see if we can scrape around the funds!
Our honeymoon July 2011
8.
Rid yourself of "frenemies." Don't spend 2014 surrounded by people you secretly despise.
-Working on boundaries, and this is definitely part of it. I want to surround myself with positive people that love me and that will put in effort to have a relationship with me.
14.
Keep a journal. It doesn't have to be something you use daily, but documenting your experiences is incredibly important. You'll appreciate it later.
-I've already started with this little ol' blog. I'll have to keep this in mind on days when I don't feel like posting!
16.
Help strangers. "Pay it forward," do good things for the world — and don't post a Facebook status about it.
-I think RAOK is such a wonderful thing, but I get really tired of people bragging about it on social media sites. I think Random Acts should truly be that, random, and anonymous. I remember
a random act of kindness that someone gave us last year
, and I want to do something like that for another person this year.
18.
Turn off your smartphone at dinner.
-I want to work on being present when I'm with Drew. I need to be better at focusing on him, especially during meal times.
I went back and read through my
goals from last year.
They were:
Run a half marathon (this didn't happen, but I ran a 10K which was the farthest I had ever gone! 2014 is my year for my first half)
Hit my goal weight (nope)
Feel good in a bikini for our vacation(This I did accomplish!)
Do you have any resolutions this year?
Did you accomplish your list from 2013?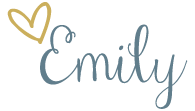 If you are interested in doing the 24 day challenge yourself, or have any questions, contact Jessica!
Email
Website