Hello and Happy New Year to you!! Did you all have a nice Holiday? I know we did. Actually, I'm still on Holiday until Monday morning. It's going to be a RUDE awakening at 5am. I've been staying up until 2:30 every morning. Not good. I normally try to keep a regular sleep schedule so I'm not all wacked up when I have to go back to work, but this break, it all went out the window.
NYE we weren't sure what we were going to do. We typically say we are just staying in, and last minute do something with friends. It happened again this year. We were in our pajamas at 6pm when I told Drew he was taking me out to dinner. It turned into a long fun dinner with friends at a new restaurant. It was the worst service and food i've ever experienced, so I won't go into much detail. After dinner, we came home and watched the ball drop together. It was perfect.
An update on my challenge- It is going really well, considering I picked the WORST time to do a challenge! Christmas and New Years? Dumb. I'm still going strong, though. I took a day off for Christmas and a day off for New Years.
My very favorite product is the shakes. I've tried the chocolate and chocolate mocha, and the plain chocolate is still my favorite. I've tried lots of other meal replacement shakes, and NONE compare to Advocare. (Remember, this isn't sponsored so all thoughts are 100% my own!) No joke, my husband tries to steal my shakes. Once in awhile I'll let him have one, but he drinks it as a treat, and not as a meal replacement. That is how amazing they taste.
A Beachbody distributor sent me some shakeology shakes to try, and they were all disgusting. I wanted to try them instead of Advocare since they don't have any sugar substitutes (or something like that) but they were NOT good. Ick. I would suggest Advocare shakes to anyone wanting a meal replacement shake, any day.
If you are interested in shakes or to do a 10 day cleanse to restart your system, contact Jennifer! Her info is below.
I've already shared some pictures from the Blue family Christmas, but my bro & sis in law sent some pictures they took with their awesome new camera. I'm lusting for a new camera now!
On Saturday, we had the Whetstone family Christmas with my side of the family. My mom has 5 sisters and a brother, and I have 12 cousins, many who have LOTS of children of their own. We have a huge family. Lucky for us, my aunt Shirley built a sort of rec room onto their garage, and we fit beautifully inside.
This year, my mom and my aunt Gloria were in charge of family Christmas. It was a little funny at first how much effort they were putting in. In the summer we received a "save the date," then in November we received a formal invitation (they used my leftover wedding invites, clever!) and then when I walked in on Saturday, it took my breath away.
My favorite 2nd cousin (is that what you call your cousin's child? I still have no idea) Macen.
After we ate, Santa came to visit! Macen was so precious, he went up and gave him a hug and thanked him for his four wheeler. Too cute!
After Santa left we did a gift exchange. Normally we do "Dirty gift exchange" where we draw numbers and then pick a random gift or steal someone elses. This year, we did a fun "right left" game, where my mom and Gloria read a story with lots of "right left" words, and you had to pass a gift accordingly.
After the men's gift exchange, it was time for the women's. I ended up with a yummy sented candle, and a Pampered Chef cooling wrack. I was pleased with my gift for sure!
Finally after the gifts were finished, my brother showed up with Lilah. Her sleep schedule is off so they had to come late, she looked so adorable though!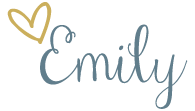 If you are interested in any Advocare products, or have any questions, contact Jessica!
Email
Website