I received it a few days after ordering (thanks, Amazon Prime!) and was so excited to start using it. It had enough envelopes for me to use daily, a note pad in the middle, a place for cards and a spot for my checkbook.
Unfortunately, After just a few days of using this wallet, I was already having trouble with it. My first problem was that I couldn't stick my loose change in the envelopes. I had to all change from each envelope into one vinyl change pouch, which I didn't like. I wanted to keep all the change separate, but there was no way for this with the wallet.
My next problem I had almost immediately was with the envelopes themselves. I hadn't even been using them for one full month when they started tearing.
Plus, I had almost used up one entire side with my writing.
Jennifer's Etsy shop
. I looked around and was relieved to find exactly what I was looking for! I wanted envelopes that had zippers so they could hold cash AND change, but I also wanted them to be clear so that I could see what was inside. Jennifer's wallets fit all of these parameters, while also being completely adorable! Jennifer's line of wallets are also much more affordable than some of the other options on Etsy, which I very much appreciated.
After I placed my custom order with Jennifer, she kept me up-to-date on how things where going, and even let me make changes as time went on. I had some reservations about having white on a wallet (I cannot have anything white, I get it dirty in no time!) and she explained that she uses vinyl, so it is very easy to clean!
After a very short time, my box arrived. I was so excited to open it and start using my new wallet! To my surprise, Jennifer had wrapped it beautifully.
After admiring the packaging, I quickly started comparing the two wallets before changing everything over.
As you can see, Jennifer's wallet is a bit bigger, but also MUCH MUCH cuter!
I chose the Aqua chevron, and the wallets are now coming with a clasp closure, which is a much better way of keeping the wallet shut!
On the inside cover, it has three pockets to use for cards. I don't have very many (I don't use credit cards) so I have two in each pouch. They fit perfectly!
For my envelopes, I chose to have one each for my blow money, groceries, entertainment, clothing, Jeffrey, Car, Home, Vacation, and Gifts.
Inside the gifts envelope, Jennifer put a divider so that I could see how it worked. This allows you to have less envelopes inside the wallet if you want, which makes the wallet much thinner.
I ended up taking a few of the envelopes out, as I requested too many. They were very easy to take out and put back in. I was a little nervous about it- but it honestly couldn't have been easier.
I decided to leave in ONLY what I use the most- Groceries, Clothing, My blow $, Entertainment, and Jeffrey.
The wallet also includes a little note pad in the back with a place for a pen.
This is where you can write the budget category, and keep track of your purchases and how much you have left to spend. I decided to make a sheet for each envelope and stick in inside, and keep the pad in my budgeting binder like so-
This way, I have a place for my check book.
If you are interested in buying an envelope system, you can get 10% off all of Jennifer's products by using the code PAYINCASH when you check out of her Etsy shop!
Do you budget?
Are you currently using a cash envelope system?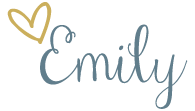 *I recieved this wallet free of charge to review. All thoughts and opinions are my own.