HAPPY VALENTINE'S DAY!
Before I begin this Planetbox review- I want to share the winner of the giveaway from Monday!
Elizabeth has been emailed.
The
Planetbox
lunch box was actually what spurred this whole series. I loved the idea of having a stainless steel lunchbox that had different sized compartments. I decided to review the Rover set, which includes the lunchbox, carry bag, magnets, and dipper set. This model retails for $59.95, which is a HEFTY price for a lunchbox. Is it worth the price?
carrots, popcorn, sour patch kids, rice cake & almond butter, blood orange and a gluten free brownie
The lunch box itself is made of stainless steel so it is non-toxic and very sturdy. The lid is attached and folds down while securing the box easily. This can be washed in the dishwasher, but obviously cannot be microwaved.
carrots, rice crackers, chocolate covered pomegranate seeds, blood orange, guac and string cheese
This box is geared toward children, so it comes with lots of fun magnets you can choose from. I haven't used these myself, but this seems like a fun feature if you will be using it with young ones.
One of the drawbacks to this box is that it doesn't seal completely. You cannot pack foods like applesauce or yogurt inside because they will leak all over the place. This is why Planetbox created dippers, which DO seal completely. You can fill these with dips and sauces and place them in the box- and the lid of the box seals them.
Carrots & hummus, rice crackers, chocolate covered pomegranate seeds, grapes, and turkey meatballs.
The bag that the box came with is made out of recycled material and seems pretty durable. When I received it- it had a terrible smell. I made sure to hand wash mine immediately before use. I've read similar reviews, so just be prepared if you order one.
The inside of the case includes a mesh pocket for a napkin or an ice pack, and two straps for utensils.
Planetbox
also has a really cool site where users can plan, create, and share their lunches. You can check it out
HERE
.
Carrots, yogurt tube, chia shot, sour patch kids, strawberries, rice cake & almond butter
I tried packing a sandwich one day, which worked since I used small gluten free bread. If you were using some big pieces, it wouldn't fit. If you are more of a sandwich eater, Planetbox has a box called Launch that would work better for sandwiches.
Turkey and cheese rolls, rice crackers, chocolate covered pomegranate seeds, blood orange, yogurt with almonds
PROS:
-dish washer safe
-easy portion control
-lasts for years
-dippers seal
-website to help with lunch ideas
CONS:
-cost $$
-box itself doesn't seal
-not microwave safe
-not large enough to hold a big sandwich
Overall, I totally think this is worth it. It is one of my favorite lunch boxes to use. I think many will balk at the price, but if you think about how long you can use it, it's a great investment. I ended up buying a second set to keep on hand, because I love it so much.
What did you have for lunch today?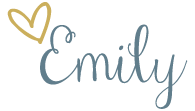 *

*I received this box free to review. All thoughts and opinions are my own.