The day had come. I had to go out into the shopping world and find a few items I couldn't buy online. I dread this EVERY year. Shopping, for me, is just something on my to-do list that I want to check off. I don't have tons of fun. I don't always look forward to it. Especially in December. I try to steer clear of any/all holiday shopping. That seems scrooge-like, doesn't it? Time and experience has taught me that people are meanies in December. Trying to find the perfect gift, trying to get it done in an hour or two. All that stress of shopping gets to people, and those people get to ME.
See, I am a smily person. Smiling randomly at strangers is my favorite. (This may be because someone mentioned I have resting B-face, but that's another story.) I like to help people find things, or just make someone smile. During holiday shopping time, people have growled at me.

Merry Christmas to you, too!
If that's not enough to turn your holiday smile upside down, I don't know what is.
Back to my weekend. I HAD to go out and get some of my final shopping completed. I went on Saturday with my husband, ready to tackle the day. Our goal was to be in and out as quickly as possible. Our first stop? Lunch at Famous Daves. Fueled up with some yummy barbecue, we were ready to tackle the crowds.
My husband dropped me off at Flourish Boutique and headed to a hardware store for a gift for his dad. As I strolled into Flourish, I was reminded of why I adore this place so much.
This place isn't a store, it is truly an experience. From the sparkly accents to the fun chevron wall, and gorgeous chandeliers, it truly feels like one is walking through a dream. And the attention to detail always makes me appreciate the little things they have on display!
I grabbed some things to try on and headed into the dressing room.
Dress from old navy, chambray cardigan from target, leggings from Flourish, boots from Lane Bryant, Jewelry was gifted.
I found myself gravitating to soft, comfy

sweaters,

and they felt just as wonderful on as they looked on the rack!
Fabulous Holiday parties call for a fabulous new dress. Am I right, ladies? Unfortunately, teachers aren't usually ones to have said parties. Boo. If someone could please buy one of these super cute dresses for your party, I would appreciate it. Send me a pic so I can live vicariously though you, k? Thanks.
After what seemed like only 5 minutes, my husband came searching for me in the store. Oops- I must have gotten carried away! Easy to do in such a gorgeous establishment!
Flourish is graciously offering you all 25% off online! They always have some amazing deals, so go check them out. You can order those last few gifts, or even something special for yourself! Just use the code EMILY when you check out.
What do you think of Holiday shopping? Online... in store... what is your go-to?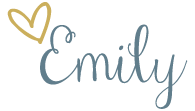 *This post is sponsored by Flourish Boutique. As always, all thoughts and opinions are my own.