Day one of my juice cleanse is done, and it was more difficult than I thought it would be. I am feeling great, though, so I know it will be a great thing for my body!
If you are interested in purchasing a cleanse for yourself, you can use
THIS LINK.
Have you ever done any sort of "cleanse" before?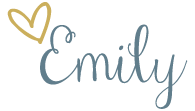 *This cleanse was sent to me from LoveGrace. All thoughts and opinions are my own. Post contains affiliate links- I sincerely appreciate your support!
Check out LoveGrace!
Instagram: @lovegracefoods
Facebook: https://www.facebook.com/LoveGraceFoods
Website: http://lovegracefoods.evyy.net/c/129654/124117/2589